Available Positions – C3BI Deputy director – Job Application
Directeur/Directrice adjoint(e) du centre de bioinformatique (C3BI) de l'Institut Pasteur
L'Institut Pasteur recrute un(e) directeur/directrice adjoint(e) pour son nouveau Centre de Bioinformatique, Biostatistique et Biologie Intégrative (C3BI –
https://c3bi.pasteur.fr/
)https://c3bi.pasteur.fr/). Celui-ci, mis en place début 2015, regroupe aujourd'hui une quarantaine d'ingénieurs bioinformaticiens et biostatisticiens (10 recrutements par an) et neuf unités de recherche, avec des objectifs de service comme de recherche, y compris fondamentale. Depuis le 1er janvier 2016 le C3BI est une unité mixte avec le CNRS (USR 3756). Les missions du poste sont diverses, avec l'objectif général de participer aux tâches inhérentes à la direction d'un centre important et ambitieux comme le C3BI. Notamment :
prendre en charge/participer au montage de grands projets (Investissements d'Avenir, Europe …)
assurer la visibilité et les collaborations du C3BI au niveau national (IFB, FG, grands organismes) et international (ELIXIR, EBI et EMBL, SIB …)
développer les synergies au sein du C3BI et avec les unités expérimentales de l'Institut Pasteur
mettre en place des formations en bioinformatique/biostatistique, destinées au campus parisien comme à l'international
assurer des tâches administratives liées au fonctionnement du C3BI au sein de l'Institut Pasteur et du CNRS
Le (la) candidat(e) retenu(e) apportera une aide décisive dans tout ou partie de ces différentes activités. Il devra justifier d'une carrière scientifique solide en bioinformatique/biostatistique (thèse, postdoc, liste de publications, collaborations internationales) et d'une expérience de direction d'équipe. Il conservera un lien fort avec la recherche en participant à certains des projets du C3BI. Il aura des capacités évidentes à interagir avec le milieu de la recherche et ses différentes composantes, tant scientifiques qu'administratives ou de service. Un très bon niveau en Anglais parlé et écrit est indispensable, de même qu'en Français pour les non-francophones. Les candidatures (motivations, CV détaillé et références) sont à déposer en ligne via l'URL ci-dessous
Available Positions – C3BI 2016 – Job Application
Available Positions – Proposition for a research unit within the C3BI
Available Positions – C3BI 2015 – Job Application
10 postes (CDI) de bioinformaticiens/biostatisticiens (H/F)
La direction de l'Institut Pasteur a défini la bioinformatique et la biologie des systèmes comme priorités stratégiques. Un "Centre de bioinformatique, biostatistique et biologie intégrative" (C3BI – https://c3bi.pasteur.fr/) a vu le jour en 2015 sur le campus parisien. L'objectif de ce centre est de fédérer/renforcer les activités bioinformatiques et biostatistiques dans les divers domaines de recherche de l'institut, autour de la biologie de la santé. Dans ce contexte et après vingt-huit recrutements depuis 2014, l'Institut Pasteur prévoit à nouveau de recruter en CDI dix bioinformaticien(ne)s/ biostatisticien(ne)s en 2017. Affiliée au C3BI et au Hub de bioinformatique et biostatistique, et supervisée par le directeur du C3BI, chaque personne recrutée sera affectée pour une part de son temps dans les unités de recherche et/ou les plates-formes technologiques. Des missions d'enseignement (académique et/ou formation permanente, possiblement à l'international) pourront aussi être confiées aux personnes recrutées. MISSIONS ET RESPONSABILITES La mission principale est d'apporter un soutien aux unités de recherche et plates-formes pour l'analyse bioinformatique et/ou statistique de leurs données. Ce soutien prendra plusieurs formes : * conseiller et guider dans l'utilisation de méthodes et outils d'analyses existants, * maintenir une veille bibliographique active et évaluer les outils et méthodes publiés, * développer lorsque nécessaire des méthodes et outils d'analyse nouveaux, * analyser des données en collaboration avec les unités et plateformes, * participer à l'élaboration et la mise en œuvre de projets collaboratifs de type ANR ou ERC, * assurer le transfert d'outils et de compétences vers les unités et plateformes, * assurer des formations en bioinformatique et biostatistiques, * pérenniser et assurer le maintien des méthodes et des outils développés par les unités, et assurer leur intégration dans les solutions centrales (Galaxy,…), * participer activement à la mise en place du portail web de la plateforme de bioinformatique de l'Institut Pasteur, largement ouverte à la communauté internationale, * interagir avec le Réseau International des Instituts Pasteur (RIIP, 33 instituts dans le monde entier), en particulier pour la mise en place de formations et l'analyse de données. PROFILS DE POSTE Les recrutements 2017 se feront prioritairement dans les profils suivants : * analyse d'images biologiques * nouvelles technologies de séquençage haut débit (single cell, long reads) * épigénétique – épigénomique * génomique humaine – génétique statistique * annotation des génomes et protéomes eukaryotes * évolution, phylogénie, génétique des populations * métagénomique * biologie des systèmes et modélisation * développement de logiciels et pipelines bioinformatiques * data management PROFILS DES CANDIDATS ET CONDITIONS Pour postuler il est nécessaire de justifier un des deux profils suivants: * niveau bac+5 (master, ingénieur ou équivalent) en bioinformatique, statistiques, mathématiques appliquées ou un domaine apparenté, suivi d'une expérience professionnelle d'au moins 3 ans dans la recherche ou le soutien à la recherche en bioinformatique, biostatistique ou analyse de données biologiques, * doctorat en bioinformatique, statistiques, mathématiques appliquées ou un domaine apparenté, suivi d'au moins 2 années d'expérience professionnelle après la thèse dans la recherche ou le soutien à la recherche en bioinformatique, biostatistique ou analyse de données biologiques. Une bonne expérience en enseignement en bioinformatique/biostatistiques sera un plus, ainsi qu'une expérience de l'international, notamment dans les pays en voie de développement. POUR CANDIDATER Les candidatures (motivations, CV détaillé et références) sont à déposer en ligne via l'URL suivante : https://c3bi.pasteur.fr/careers/c3bi-2017-job-application/ La date de clôture des candidatures est fixée au 5 septembre 2017. La présélection des candidat(e)s aura lieu aux alentours du 3 octobre 2017. Les candidat(e)s retenu(e)s seront convoqué(e)s pour un entretien entre le 10 et le 12 octobre 2017 (dates à réserver impérativement). ::::::::::::::::::::::::::: PLEASE DIFFUSE THIS ANNOUNCEMENT !! 10 Permanent Positions in Bioinformatics and Biostatistics at Institut Pasteur (Paris) Bioinformatics, biostatistics and integrative biology have emerged as strategic priorities for the Institut Pasteur. A new "Center for Bioinformatics, Biostatistics and Integrative Biology" (C3BI – https://c3bi.pasteur.fr) has been created in 2015 on the Parisian campus. The objective of this center is to federate and strengthen capacities in bioinformatics and biostatistics in the different research areas developed within the institute around biology and health. Within this framework and after 28 recruitments since 2014, Institut Pasteur proposes again ten permanent positions in bioinformatics and biostatistics for 2017. Successful applicants will be affiliated to the C3BI and to the Hub of Bioinformatics and Biostatistics and will be supervised by the director of the Center. They may be assigned for most of their time to other research units and/or technological platforms within Pasteur. Additionally, the positions also foresee teaching activities both at Paris and in the Institut Pasteur International Network. TASKS AND RESPONSIBILITIES The main objective is to provide support to research units and platforms at Institut Pasteur for the analysis of their data using bioinformatics and statistics approaches. This support will be provided in various ways: * advising and guiding in the use of existing methods and tools * maintaining an active bibliographical survey and evaluating existing tools and methods * developing new methods and tools when needed * collaborating with research units and platforms to analyze their data * helping, defining and implementing collaborative projects such as ANR, ERC, etc. * transferring knowledge and tools towards research units and platforms, and providing training in bioinformatics and biostatistics * supporting and maintaining methods and tools developed by research units, and ensuring their integration within open platforms such as Galaxy, … * actively participating in the implementation of the web portal of the Pasteur Institute bioinformatics platform, to be open to the international community, * interacting with the Institut Pasteur International Network (IPIN, 33 institutes all around the world), mainly for setting up trainings and analyzing data AVAILABLE POSITIONS This year positions will mostly focus on the following domains: * Biological image analysis * Statistical genetics – Human genomics * New HTS data (single cell, long reads …) * Epigenomics * Annotation of eukaryotic genomes and proteomes * evolution, phylogeny, population genetics * Development of software and bioinformatics pipelines * Metagenomics * Systems biology and modeling * Data management EXPECTED PROFILES In order to apply, you need to: * hold an engineering or master degree in (bio)informatics, (bio)statistics, applied mathematics or any other related domain, followed by at least 3 years of professional experience in bioinformatics and/or biostatistics in research or support to research activity, * or hold a PhD in bioinformatics, biostatistics, applied mathematics or any other related domain, followed by at least 2 years of professional experience in bioinformatics and/or biostatistics in research or support to research activity. Strong experience in teaching bioinformatics/biostatistics will be a plus. TO APPLY Applications (cover letter, detailed CV and referees addresses) have to be filled on line at the following URL: https://c3bi.pasteur.fr/c3bi-2016-job-application-post/ The deadline for applications is September 5th, 2017. Candidate pre-selection will take place around October 2nd, 2017. Short-listed candidates will be called for an interview between October 10th and 12th, 2017 (dates to be reserved absolutely).
Inception – Allocations doctorales 2017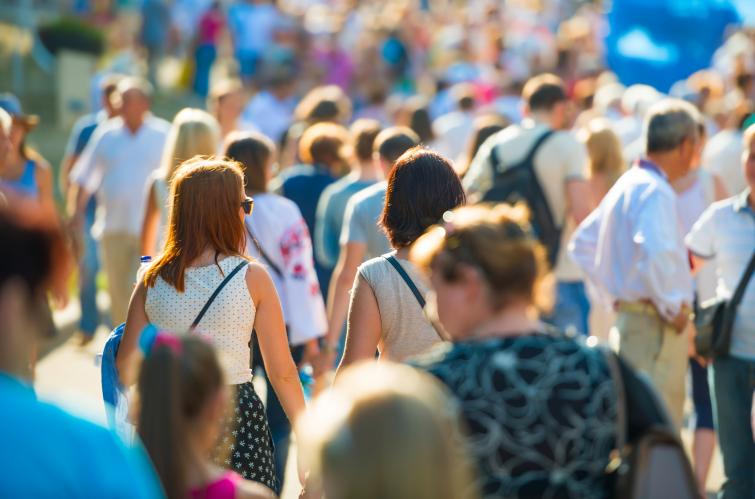 Inception – Allocations doctorales 2017
Le programme Inception (INstitut Convergence pour l'étude de l'Emergence des Pathologies au Travers des Individus et des polutatiONs), soutenu par l'appel Instituts Convergences des Investissements d'Avenir, lance un appel pour financer des allocations doctorales sur des projets transversaux, interdisciplinaires et intégratifs, visant à comprendre l'émergence des maladies et les combattre.
La sélection des projets sera faite en deux étapes et reposera sur les critères suivants :
• qualité et caractère interdisciplinaire du projet
• excellence scientifique des encadrants et des équipes d'accueil
• excellence académique de l'étudiant (bonnes bases en biologie, intérêt pour les sciences de la vie et leurs applications médicales, formation solide (grande école ou Mastère) dans l'un des domaines suivants : mathématiques, statistiques, informatique, physique, sciences sociales)
Conditions d'application et éligibilité
Les projets sélectionnés s'inscriront dans les grands axes du programme Inception et répondront aux critères ci-dessous :
• projet interdisciplinaire sur l'émergence des pathologies, associant biologie, médecine, mathématiques, statistiques, informatique, physique, sciences sociales …
• le caractère transversal doit être clairement démontré ainsi que sa plus-value pour traiter des questions abordées dans le projet
• co-tutelle entre deux équipes appartenant à des domaines de compétences complémentaires
• au moins une des équipes porteuses du projet doit être affiliée à l'Institut Pasteur (Paris) ; la ou les autres équipes devront être affiliées à l'un des partenaires Inception (Institut Pasteur inclus, voir site web pour la liste complète).
1) les équipes de recherche doivent envoyer un document pdf unique (lien de téléchargement disponible le 15 septembre 2017) avant le 16 octobre 2017 à INCEPTION_PHD2018@pasteur.fr comprenant :
• le résumé du dossier (1 page)
• le projet détaillé (max 4 pages)
• les CV des encadrants et présentations de leurs laboratoires (1 page chacun)
Les projets sélectionnés seront communiqués en décembre 2017.
2) le candidat à l'allocation doit envoyer un document pdf unique au plus tard le 1er avril 2018 à INCEPTION_PHD2018@pasteur.fr comprenant :
• le CV de l'étudiant (1 page) et une lettre de motivation (1 page)
• les notes et classements de M1 et M2
• l'avis de l'école doctorale dont relèvera le candidat pour sa thèse
Sauf cas particulier à discuter au préalable, les candidats seront auditionnés par le jury de l'école doctorale Frontières du Vivant, partenaire du programme et devront donc s'inscrire au concours de l'école.
Les résultats seront communiqués après ces auditions (début juillet 2018).
• Ouverture de l'appel pour les équipes de recherche : 1er septembre 2017
• Deadline : 16 octobre 2017
• Sélection par le comité de pilotage : Novembre 2017
• Ouverture de l'appel pour les étudiants : 1er février 2018
• Deadline : 1er avril 2018
• Sélection par le comité de pilotage et auditions des étudiants : Juin 2018
• Début du financement : Octobre 2018
Imprimer
Inception project: Call for applications for the creation of five-year groups
Institut Pasteur has launched an international call for junior candidates wishing to establish new independent research groups in the cutting edge interdisciplinary environment of its campus in Paris, France. This year the call will be focused on the topics associated with the INstitut Convergence entitled "Emergence of Pathologies Through Individuals and populatiONs" (Inception program). The Inception program would particularly welcome projects in the following fields: – Sequence analysis – Machine learning – Data management and analysis – Systems biology – Phylodynamics – Metagenomics – Precision medicine The primary focus of the call is on computational and statistical analysis of biological "big data", typically produced by New Generation Sequencing (NGS) and -omics technologies. Nevertheless, all modeling and computational approaches addressing biological questions closely related to the Inception program areas are eligible. Successful candidates will possess the following qualifications: – Significant achievements in bioinformatics/biostatistics/biomathematics, – Broad experience in methodological development and data analysis, – Relevant publication record of cutting-edge research as senior/first author, – Demonstrated ability to collaborate with experimental and computational biologists. The successful junior candidate* will be appointed with a permanent position, heading a group of six persons at the Institut Pasteur of Paris. This group will be created for a period of five years. Thereafter, the group may compete for full research group status. A highly attractive package matching the experience of the successful candidate will be provided, including salaries (principal investigator, permanent bioinformatician/biostatistician, post-doctoral fellowships), a substantial contribution to equipment and computing facilities and annual running costs. Support for relocation expenses will also be provided. Applications must be submitted online at: https://c3bi.pasteur.fr/inceptioncallg5/ The deadline for application submission is January 14, 2018, 12:00 pm CET. Shortlisted applicants will be notified by the end of March 2018 and will be invited for interviews to take place in May 2018 (please set aside 2-4 May). The final ranking will be established by the Pasteur Scientific Council during its June 2018 session (please set aside 05-06 May, when applicants will be interviewed). Informal inquiries related to the INCEPTION program should be addressed to Inception-CallG5@pasteur.fr * Institut Pasteur is an equal opportunity employer. Junior group leaders are eligible to apply within eight years of receiving their PhD at the time of submission. Women are eligible to apply as junior group leaders up to 10 years after receiving their PhD if they have one child and up to 12 years after their PhD if they have two or more children.
Software Engineer – 8 months contract – Institut Pasteur
We are hiring a software engineer for a 8 months period. This person will contribute to two different software development projects: – software development to enable the support of CWL [1] tools and workflows on the Galaxy platform – development of the next version of MacSyFinder [2], a software to model and search for macromolecular systems in bacterial genomes. Qualifications: – Masters degree in computer science, software engineering, or bioinformatics, – Good knowledge of the Python programming language and Object Oriented Programming, – Knowledge of data serialization formats such as XML, JSON and/or YAML, – Working knowledge of HTTP APIs (development and usage), – Familiarity with bioinformatics tools and data, – Familiarity with integrated environments such as Galaxy (https://en.wikipedia.org/wiki/Galaxy_%28computational_biology%29) – Familiarity with concurrent versioning system (git) would be a plus Responsibilities: The successful candidate will participate in two different projects: – a collaboration to unify the annotation of eukaryotic transcriptomes from MMETSP and Tara Oceans Project through interoperable workflows. The goal of this project will be to work on enabling the execution of CWL workflows in Galaxy, in close collaboration with international collaborators from ELIXIR and the Galaxy community. – the MacSyFinder project: MacSyFinder is an open source program to model and detect macromolecular systems and molecular pathways from protein sequence datasets (http://macsyfinder.readthedocs.io/en/latest/). MacsyFinder has now been used by bioinformaticians for several years and will be updated: – to ensure its technical sustainability – to make it more intuitive of use by biologists – to add new features The new version of MacSyFinder is developed in collaboration by two research laboratories: the Microbial Evolutionary Genomics group at the Pasteur Institute (https://research.pasteur.fr/en/team/microbial-evolutionary-genomics/) and the GEM group at the TIMC-IMAG department (http://www-timc.imag.fr/rubrique555.html). On the first project, the main mission is to contribute to the development of the Galaxy platform to enable the direct execution of CWL tools and workflows. On the second project, the mission of the candidate will be to participate to the design and implementation of the new MacSyfinder version, through the implementation of new features, the creation of unit tests, the migration from python 2 to python 3, etc. He/she will be affiliated to the "Bioinformatics Hub" and the "Microbial Evolutionary Genomics" research laboratory of the C3BI at the Institut Pasteur, and will work with the same core team of engineers that also works on both projects. Please send your application (resume, supporting statement) by email to hmenager@pasteur.fr, bneron@pasteur.fr and erocha@pasteur.fr References [1] Amstutz P, Crusoe M R, Tijanić N, Chapman B, Chilton J, Heuer M, Kartashov A, Leehr D, Ménager H, Nedeljkovich M, Scales M, Soiland-Reyes S, Stojanovic L. Common Workflow Language v1.0. Figshare. 2016 https://dx.doi.org/10.6084/m9.figshare.3115156.v2 [2] Abby, S. S., Neron, B., Menager, H., Touchon, M. & Rocha, E. P. MacSyFinder: A Program to Mine Genomes for Molecular Systems with an Application to CRISPR-Cas Systems. PLoS ONE 9, e110726 (2014).
An 18-month post-doctoral position is available in the "Chemoinformatics and Proteochemometrics"
An 18-month post-doctoral position is available in the "Chemoinformatics and Proteochemometrics" group (Dr O. Sperandio) of the Structural Bioinformatics unit (Pr M. Nilges) within the Structural Biology and Chemistry department, available immediately. Research project: Molecular modeling and protein-protein docking to characterize key molecular mechanisms that underlay the pathophysiology of osteoporosis. The position is offered in the framework of the ANR-funded Targetbone collaborative project that brings together the complementary expertise of the groups of Professor Martine Cohen-Solal (Hôpital Lariboisière, project coordinator), Professor Giovanni Levi (Museum National d'Histoire Naturelle) and of the "Chemoinformatics and Proteochemometrics" group of Dr Olivier Sperandio at Institut Pasteur. The overall goal of the project is to provide an integrated understanding of the cellular and molecular mechanisms that underlay the pathophysiology of osteoporosis focusing on the differentiation process of Bone Marrow Mesenchymal Stem Cells (BM-MSC) and bone marrow progenitors towards the osteoblastic lineage. Key transcription factors, playing an important role in osteogenesis, are expressed by BM-MSC and are upstream regulators of master genes involved in the induction of osteoblast differentiation. The general aim of the project is to characterize the cellular and molecular factors that promote BM-MSCs differentiation modifying directly the function of transcription factors in BM-MSCs or in more differentiated progenitors in vivo and in vitro. The contribution of our group to this project is to use molecular modeling and protein-protein docking to characterize the molecular interactions that those key transcription factors have with their known partners to promote BM-MSCs differentiation at the molecular level. A tight collaboration is ongoing with the Pole Protein of Institut Pasteur for this project. This will bring precious crystal structures to validate the modeling approach with one or several generated structures. The expected results are the functional and structural characterization of the interactions that those transcription factors make with some of their key partners in the context of osteoporosis. This opens new perspectives to identify druggable binding cavities, which will pave the way for future drug design projects. Who are we looking for: The candidate must have a strong background in structural bioinformatics, homology modeling and protein-protein docking, ideally using the techniques based on evolutionary information. The candidate should be familiar with the concept of druggable pockets and the various software that can profile them. The candidate must be highly motivated, have good communication skills in english, and be willing and able to work with a team-spirit in a highly interactive research consortium. What are we offering: Funding for 18 months, with the possibility to extend the contract by applying to further funding. The possibility to be involved in other protein-protein docking projects, a highly-demanded topic on the Pasteur campus. A fruitful and highly cooperative environment with the rest of the department, the structural bioinformatics unit, and the bioinformatics center (C3BI) which contain numerous talented structural biologists and bioinformaticians. Salary will be commensurate with experience according to the Institut Pasteur guidelines. A first contact is usually established through a Skype interview, followed by an invitation to give an informal 30 minute talk to the team at the Institut Pasteur, and half a day discussing with the members of the lab. A decision to hire is then taken after discussion with the team. Qualified applicants should send their CV, a statement of research interests and two letters of recommendation to olivier.sperandio@pasteur.fr